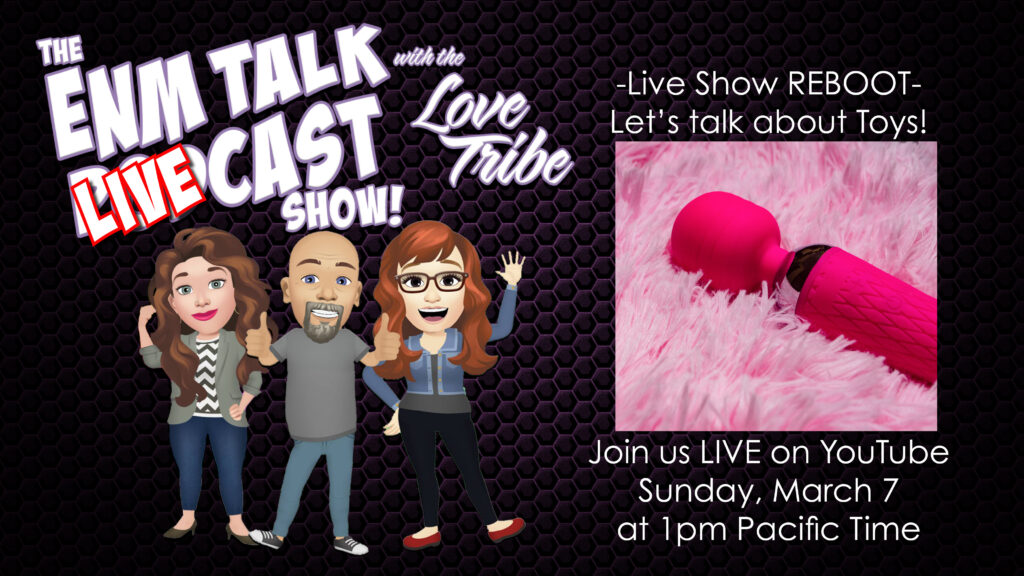 Join us for our reboot of our all new formatted LIVE show! We've got a really busy show in store for you!
We're going to review our introductions, and give you all a chance to get to know us a little bit.
We're super excited to have an opportunity to give back to our community a little bit… the folks over at Schwella are putting on a Virtual Polyamory Conference next week. They have a great lineup of amazing keynote speakers in store for you! If you want to buy tickets you can get them at www.schwella.online but the organizers have graciously given us 5 tickets to give away to our viewers! Tune in for our LIVE show… have some fun with us… and you might just win yourself some tickets!
We will be kicking off this live show right! Christina will be sharing a new craft beer with us… Ellie also has some tasty treats to share with us. Be sure to check out her new YouTube channel! Then… we're going to talk about Toys! The ladies are going to share a few of their favorite toys, and talk about what they love most about them…. And then we're going to introduce you to The Tremor! We're excited to introduce you to this fun new toy!
Christina Love's Tavour Affiliate Link (you both get a $20 credit) – https://account.tavour.com/signup?inv…
Recipes for Love can be found at:
Social Media Links
Follow our hosts
A special THANK YOU to those who support our Livecast show!
ENM Talk Podcast/Livecast Intro music licensed through Premium Beats Bad Ass by Francesco D'Andrea
https://www.premiumbeat.com/royalty-free-tracks/bad-ass