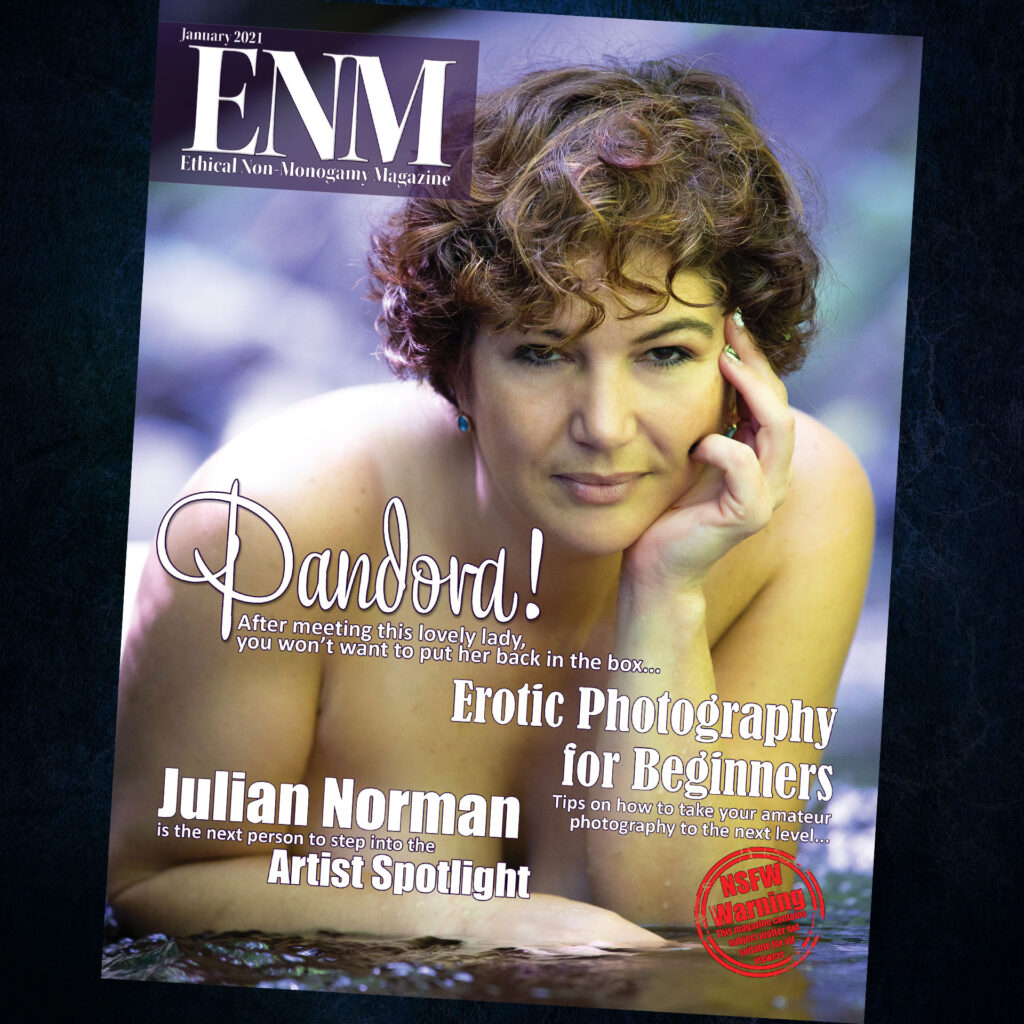 We launch into 2021 with a bang! Featuring Pandora as our Temptation of the Month, once you meet her you will not want to put her back into the box!
Portland Photographer Julian Norman is the next artist to step into our Artist Spotlight and Lovelines photographer Michael Love gives us some tips and tricks to take your amateur photography to the next level.
We also feature our regular parts and pieces too! Kitty Chambliss responds to a reader who was reluctant going into polyamory, and struggled with his wife's poly endeavors but when he found a partner, his wife experienced some of the same struggles and suddenly lost her interest in ENM.
Nolan Lawless is back and he talks about Borderline Personality Disorder and how it affects the way we attach in ENM.
Ellie Love checks in with a soup recipe that is perfect comfort food for a cold winter evening with that love of your life.
Lola Down author Hermann Humbert celebrates a birthday Covid style… but Lola has a surprise in store for him.