Join Michael, Ellie and Christina Love for some fun and interesting conversations about living in an ENM Triad. Together they will interview personalities from the ENM, Swinging and Polyamory Communities. You will also get to meet Real People of the ENM community as our team interviews people from the ENM Lifestyle Communities. Real people who practice Ethical Non-Monogamy in their every day lives!
Through the ENM Talk Podcast, you'll get a glimpse into the lives of a cohabitating healthy ENM Triad. You'll get to share our joys, as well as our struggles, and see how we move through those struggles toward a healthy outcome.
The ENM Talk Podcast show can be found on most podcast platforms, but also select episodes are now also available as Vlogs on YouTube so you can watch our fun antics and interactions too! Be sure to like and follow us on all of our channels!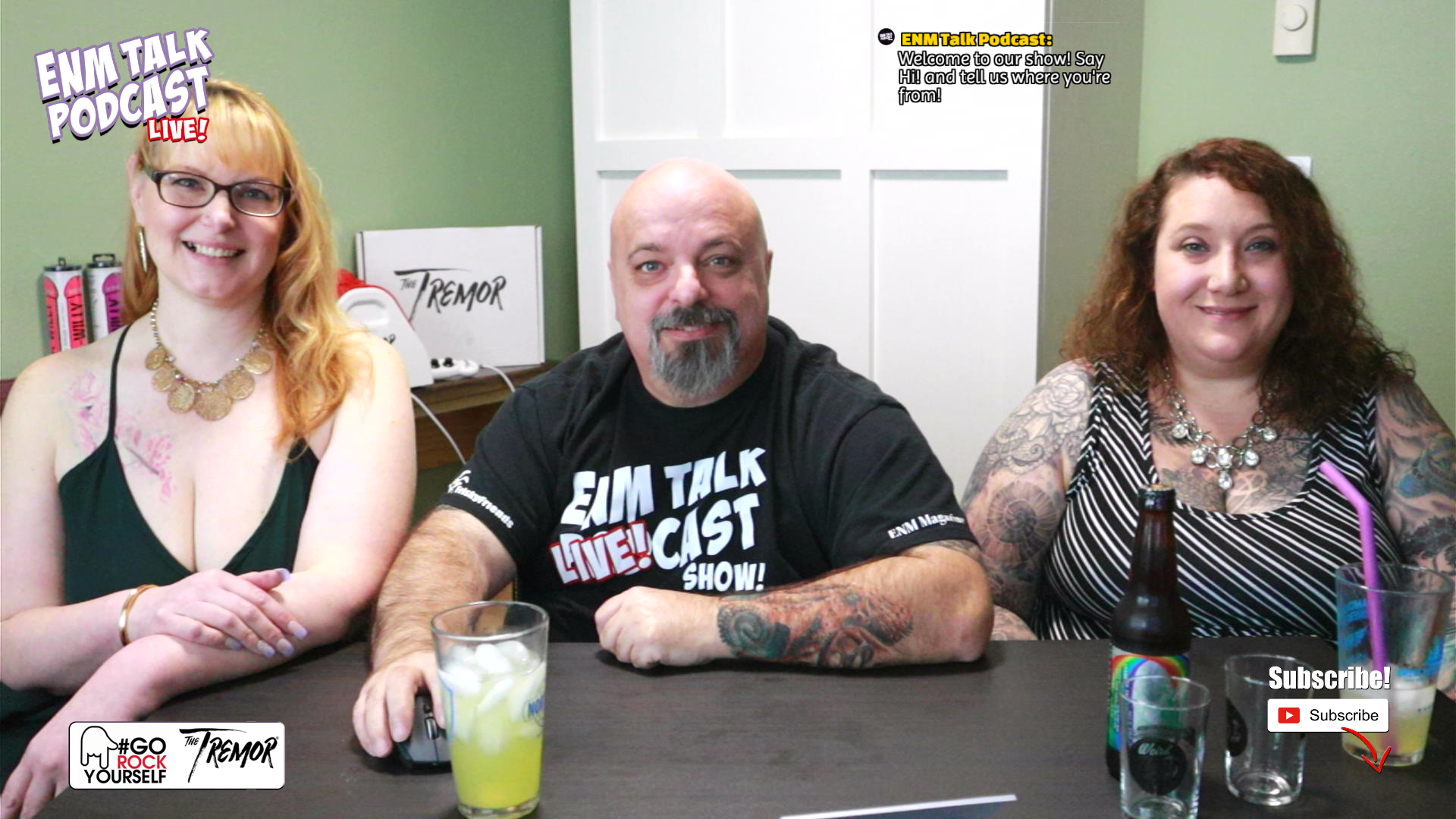 Would You Like to be a Guest on Our Show?
We want to feature YOU on our show! Click the button below to find out more about how to become a guest on the ENM Talk Podcast Show!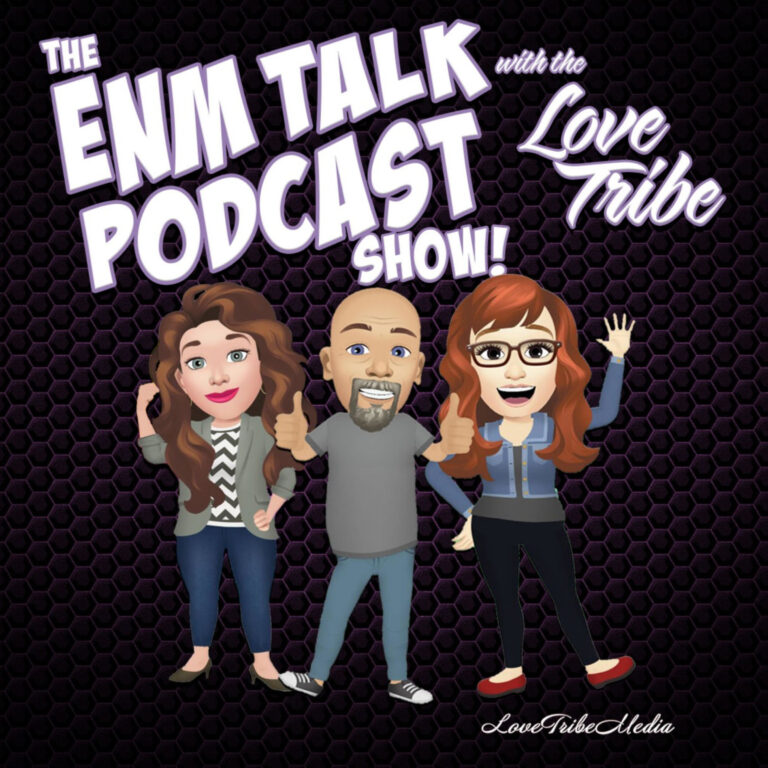 ENM Talk Podcast
Let's talk about everything related to ENM (Ethical Non-Monogamy)! From Swinging to Polyamory, current events, and lifestyle tips Michael and Ellie and their Love Tribe will talk about it all!
Of course our favorite topic is YOU! We would love to interview you on the show and share YOUR journey in ENM… because the fun stories as well as the struggles we all face will help others in their journey, and it will help the world understand this amazing life we live… all in the effort to #NormalizeNonMonogamy Support this podcast: https://podcasters.spotify.com/pod/show/enmtalkpodcast/support
Martina Booth – The Jealousy Coach
Join us for a DualCast conversation with relationship coach Martina Booth who is also known as "The Jealousy Coach." We talk a bit about her life, her non-monogamy, her practice as a life coach, and her work to helping demystify and conquer our feelings of Jealousy and Insecurity! This is a DualCast episode so be sure to check it out on YouTube or on your favorite podcast platform!
Our Guests Links:
This episode is DualCast on both YouTube and Spotify as well as other podcast platforms. You can find it at the links below be sure to like, follow and subscribe!
Social Media Links
Follow our hosts
ENM Talk Podcast/Livecast Intro music licensed through Premium Beats "Bad Ass" by Francesco D'Andrea
https://www.premiumbeat.com/royalty-free-tracks/bad-ass
—
Send in a voice message: https://podcasters.spotify.com/pod/show/enmtalkpodcast/message
Support this podcast: https://podcasters.spotify.com/pod/show/enmtalkpodcast/support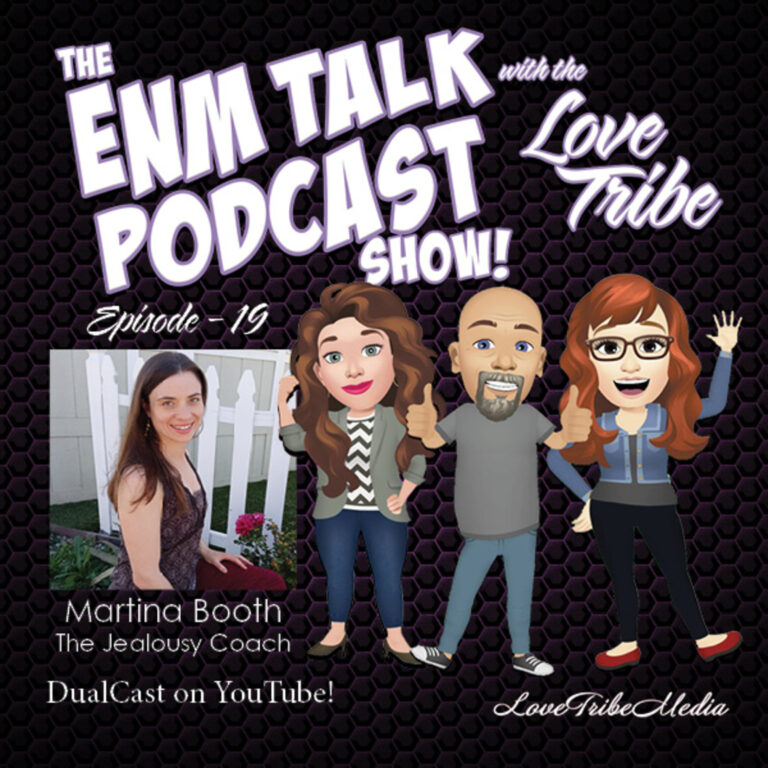 Search Results placeholder
<!—-><!—->
<!—->
<!—->
<!—->
<!—-><!—->
<!—->
<!—->
<!—->
We're back from a long summer hiatus full of fun social shenanigans! Time for us to catch you up on all of our summer fun… and of course the usual stuff… we have a fun new addition to the lineup as well… Tune in to find […]