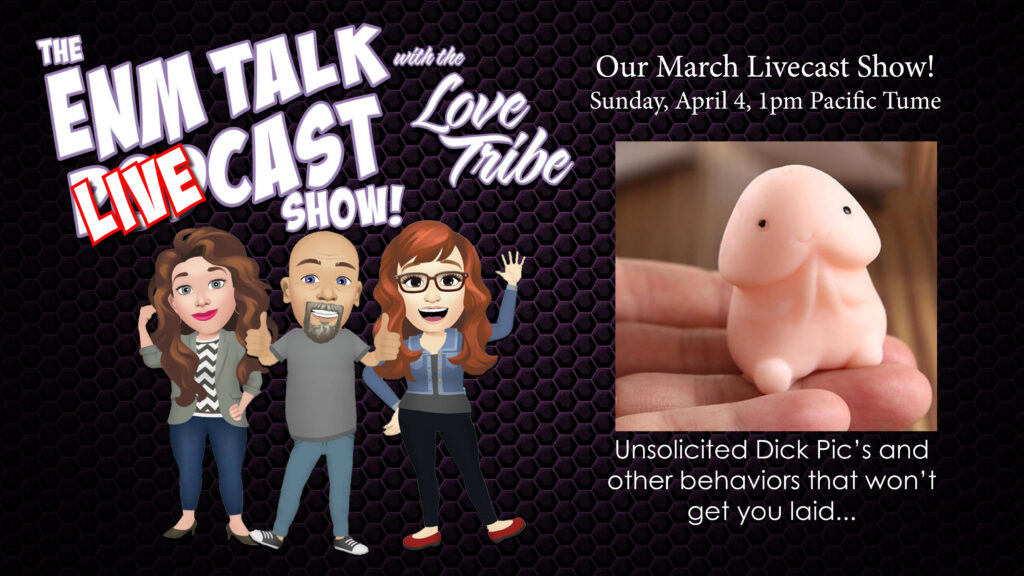 Join us for a fun and lively conversation about life in the Love Tribe. Christina is going to review a delicious beer, Ellie is going to share some of her Bacon Jam… and we're going to talk about Unsolicited Dick Pic's and other toxic behaviors that may be tripping up your swing game.
Recipes for Love can be found at:
Social Media Links
Follow our hosts
A special THANK YOU to those who support our Livecast show!
ENM Talk Podcast/Livecast Intro music licensed through Premium Beats Bad Ass by Francesco D'Andrea
https://www.premiumbeat.com/royalty-free-tracks/bad-ass